Archive for November, 2015
And now here is the second review of the day, where I look at a game I have a lot more history with…
…although I talked about a lot of that in another post, so I can't do it here. Oh well.
Oddworld: Abe's Oddysee
Publisher: GT Interactive | Developer: Oddworld Inhabitants | Released: September 1997
Original System: PlayStation
Played on: PS3 (original PS1 disc)
Goal: Attempt to get as far as possible in a single sitting without dying
Actual Outcome: Made it through the Paramonian Temple before needing to turn the game off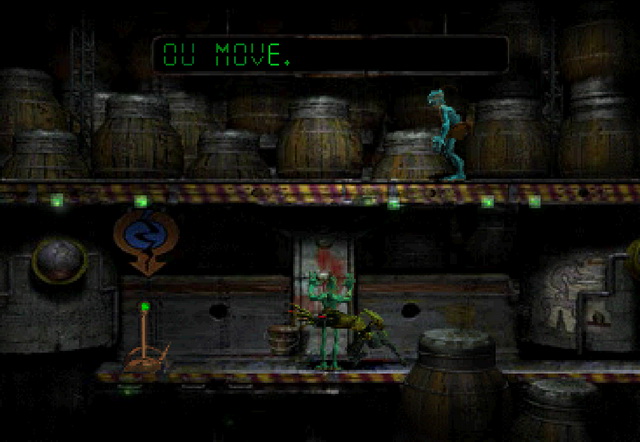 I touched on my opinion of this game when I reviewed New 'n' Tasty a while back. I discovered Oddworld through the packaged demo disc that came with my original PlayStation, and found it fascinating as a kid, and knew I wanted to play the full game. And it swiftly became one of my favourite PS1 games of all time.
Having recently played the HD remake of this, it was interesting to return to the original Abe's Oddysee and see how it compares. And while the HD remake has smoother presentation and a more forgiving save system, the original is still a fantastic game in its own right.